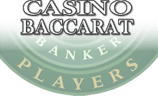 How to Play Live Punto Banco Baccarat
Live Punto Banco is a form of baccarat that has taken Canada by storm. Not only can individuals enjoy this sometimes hard-to-find title via their computers, but they can even do so with the addition of a live dealer who is presented via a video feed and actually shuffles and deals a real deck of cards. Some people prefer this experience because it simply feels more realistic; others claim that using an actual shoe rather than a random number generator is fairer overall.
The Objective
In live Punto Banco, the casino always assumes the role of the banker and dealer. The objective is to place a wager on which of two hands will win the game once all of the rules have been satisfied. Individuals may also place bets that the two hands will tie, but the low odds of winning and the relatively low payout make it something that most people tend to avoid. In fact, people do not really even need to understand the rules since there are no decisions to make other than how much and upon which hand to wager.
Progression
First, individuals will need to choose how much they want to bet. Thanks to the internet, this could be anywhere from $1 to $5000 per hand and this can fit anyone's budget. Then, they will need to decide which hand they believe will win - the Player or the Banker. No matter the number of people seated at the virtual table, these are the only two hands that will be dealt and each receives two cards. If one has a total of exactly eight or nine, then it is considered the winner and everyone who placed a wager on that hand is paid out accordingly. If it isn't exactly eight or nine, then third cards are dealt according to the rules.
Odds of Winning
It should be noted that both the Player and Banker bets have pretty decent odds for the player with the house edge at 1.27% for the former and 1.06% for the latter. Winning Banker wagers are subject to a commission of up to 5% that will be taken from the winnings and put into the casino's "pocket", but, mathematically, this is still the best option and the one that is most likely to produce payouts in the long term. Live Punto Banco carries about the same odds as its more traditional online counterpart that is run off of a computer program known as a Random Number Generator, or RNG.
The Experience
Of course, the real reason why so many people chose live Punto Banco is because they are able to view a live feed of a real casino employee who shuffles and deals cards out of the shoe. There is some digitalization here so that everyone can be sure of the cards that have been dealt, but these are nothing more than digital representations of the actual cards. There is a chat system, too, so that the individuals can chat amongst themselves and also with the live dealer where this is supported.